Free printable XMAS Coloring pages, Crafts and Letter to Santa in PDF
Early celebrations of Christmas are thought to have derived from Roman and other European festivals that marked the end of the harvest, and the winter solstice. Some customs from those celebrations that have endured include decorating homes with greenery, giving gifts, singing songs, and eating special foods.
While Christmas celebrates the birth of Jesus Christ, the actual date of the big event is lost to history. There's no mention of December 25 in the Bible and many historians say Jesus was most likely born in the spring. Christmas is an annual festival commemorating the birth of Jesus Christ, observed primarily on December 25 as a religious and cultural celebration among billions of people around the world. Christmas is a day of religious significance for those who have faith in Christianity. On this day these people remember Jesus Christ, recall his sacrifices and do a mass service. In the mass service, Christians remember how Jesus died and how he comes back to life later.
Just before Christmas and on Christmas Day, people say `Merry Christmas' to other people to express the hope that they will have a happy time. Merry Christmas, everyone!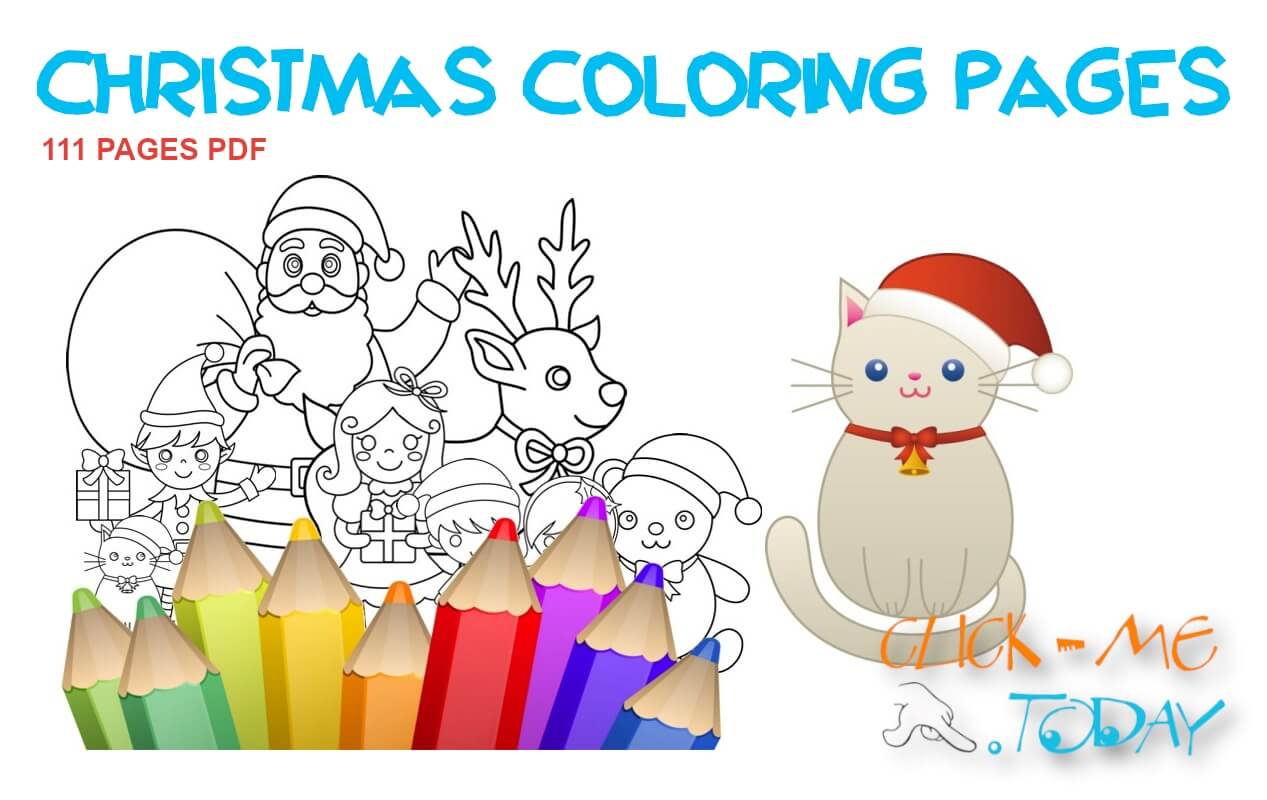 Free Printable Christmas Coloring Pages PDF
Free Printable Letter for Santa PDF
Santa is as excited about Christmas as we are — read on to find out how to write your own letter to Santa. It doesn't matter if you are an adult or a kid, just make sure you download your full of text, lined or totally empty letter head, write your letter, post it and don't forget your stamp!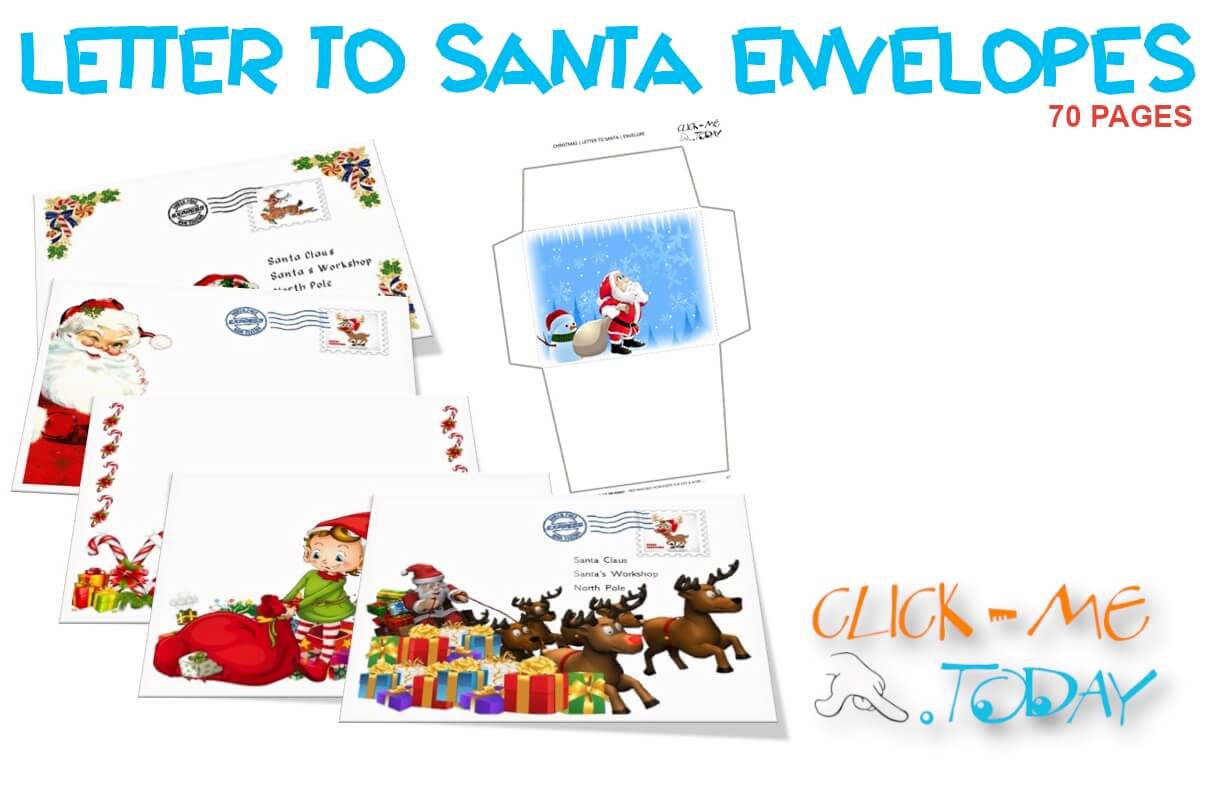 Printable Letter to Santa envelope
Choose between decades and print the best Santa envelope template, decorated with Christmas and Santa Claus themes. There are also Letter to Santa envelopes in Black and white, in order to save ink at schools. Download easy-to-use, free envelope templates to cut and stick. Then, your letter to Santa Claus is ready to post!
Free Editable Letter from Santa template DOC
Deliver the joy and magic of Christmas to kids with free Letter from Santa Claus templates you can customize and print from click-me.today.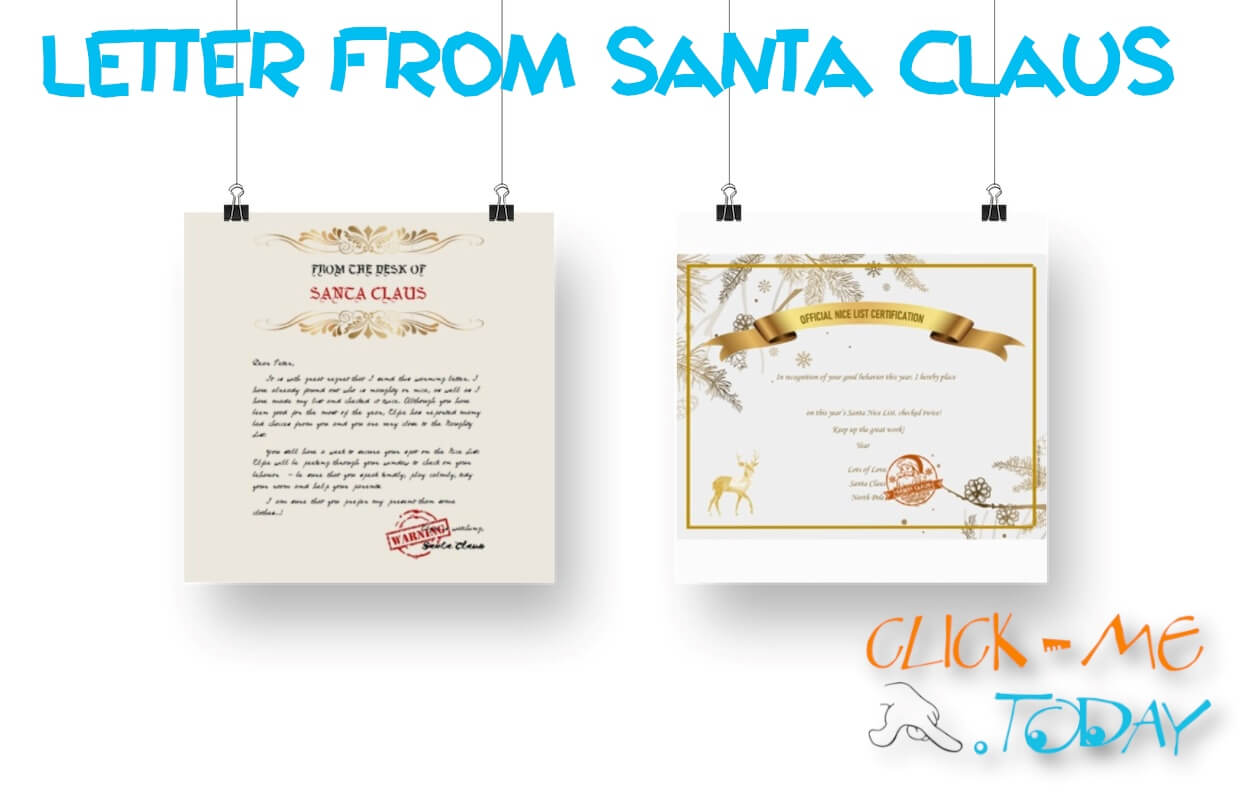 Subcategories